Silver Bebean Earring - Frame with red resin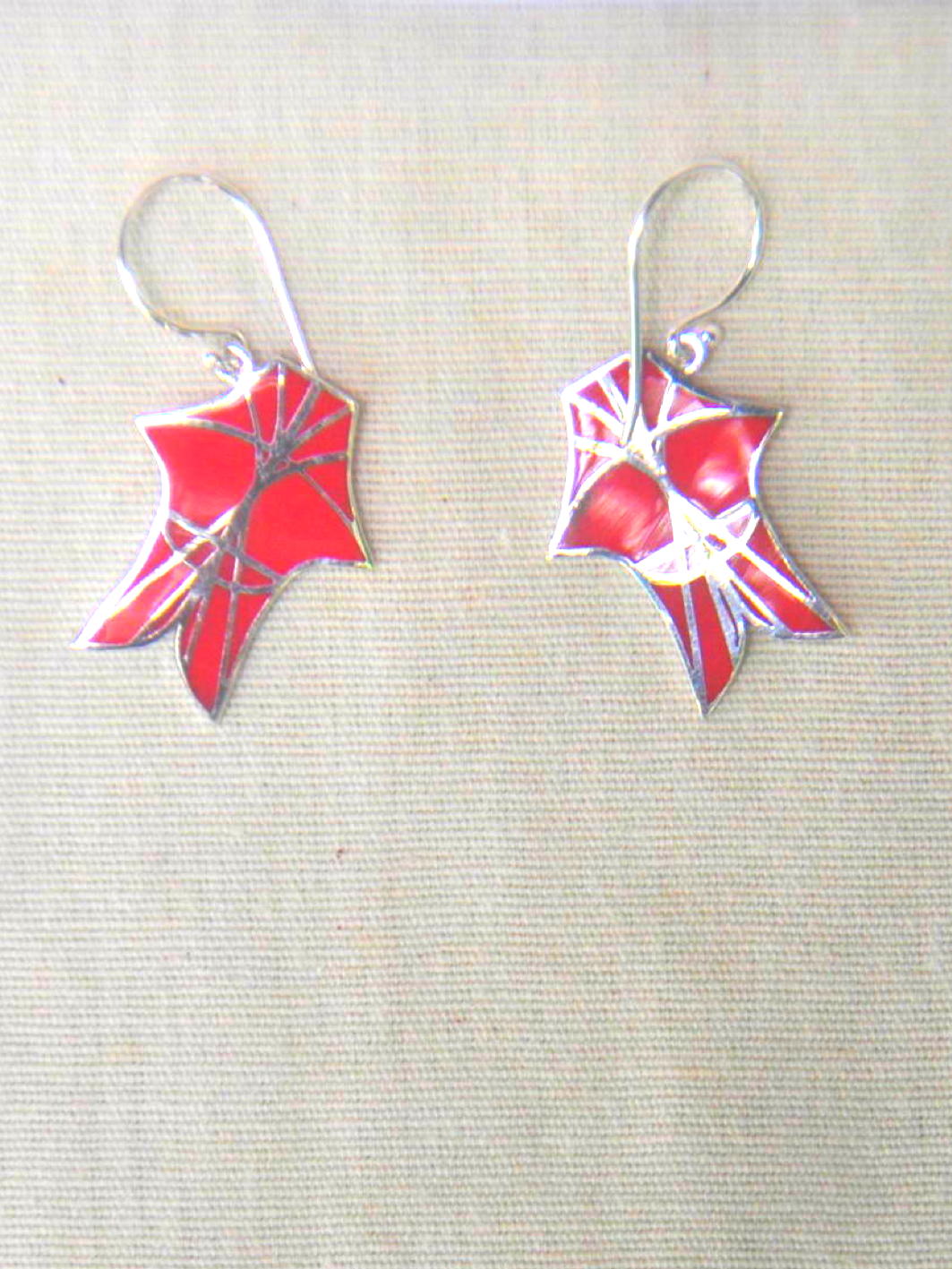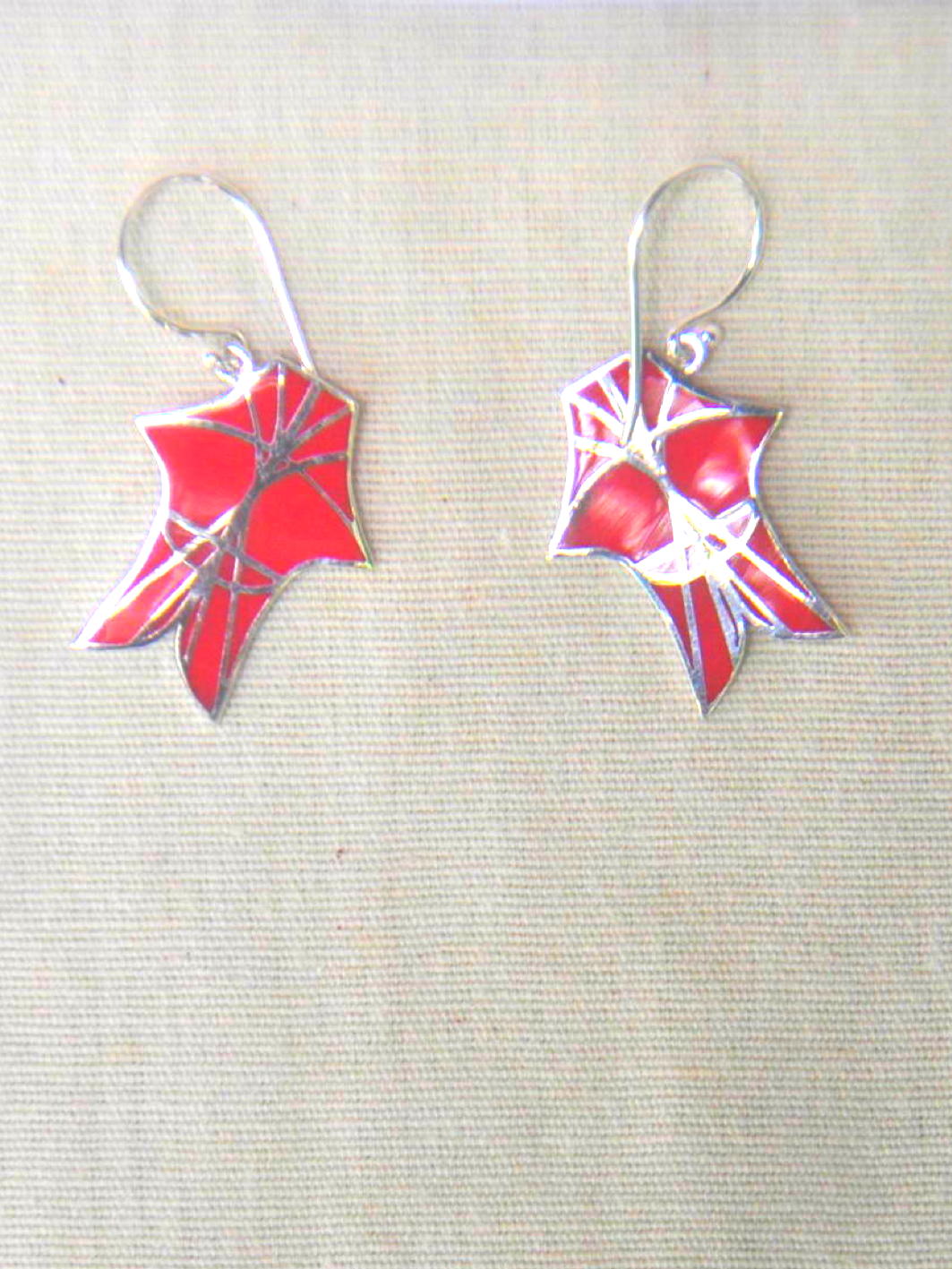 Pair of Bebean frame earrings filled with red resin.
Earrings showing the bamboo structure (frame) and the contour of a Bebean in regular Bali style.
The word Bebean means 'fish', so the kite swims in the sky in a gentle figure-of-eight movement. That is why the all the Bebean jewellery is tilted and not straight.
Size: 25 mm + hook 10 mm.
Weight: 3.4 grams (the pair).
Material: 925 silver + resin.