The purpose of BaKCEx [bakcheks] is to provide a service for individuals as well as small groups of kite enthusiasts to experience Bali Kite Championships and other kite competitions in Bali.
Outline of BaKCEx
International return fare to Bali and accommodation in Bali will be borne by participants.
Accommodation will be at selected hotel/guest house/home stay where good discount can be obtained.
Local transports to kite competitions as well as meals at the kite competition will be provided by BAKCEX.
A T-shirt and a Field Pass will be provided to participants after field security briefing.
Maximum 10 persons (for transport reasons) at each event.
Activities before Kite Competition
Seminar on traditional Balinese kites and kite culture.
Kite field security briefing.
At the Kite Competition
At the Kite Competition the participants will only be spectators; they will not be flying any of their own kites on the competition field.
A simple package lunch will be provided.
An option to join a banjar for one day will be available. This should be requested at registration time.
Optional program after the Kite Competition
One day of kite flying on Merta Sari beach, Sanur (not as an organized kite festival, just as a fly-together with Balinese kite fliers.)
One day of sightseeing in Bali.
To register for participating in BaKCEx event (experiencing Bali Kite Culture) please fill in the Registration Form
.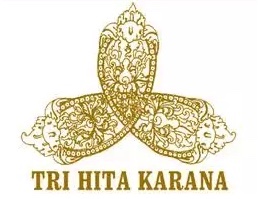 BaKCEx is a non profit foundation under Tri Hita Karana Foundation. Tri Hita Karana Foundation is registered in Indonesian Government (under Minister of Law and Human Rights, No.: AHU-3278.AH.01.04 Year 20/01/00).
BaKCEx was founded by Andreas Ågren in November 2014 and joined Tri Hita Karana in March 2018.