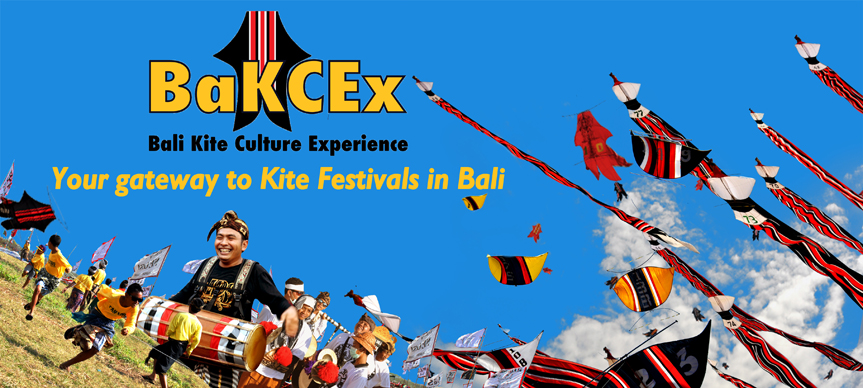 Every weekend between early July and end of October there are kite festivals in Bali. Every year. These 'festivals' are not festivals in the western meaning, but rather serious and fierce competitions, with often more than a thousand kites in the competition over the weekend. BaKCEx (Bali Kite Culture Experience) is your gateway to be able to experience this incredible culture. Truly a must for anyone with a passion for kites!
The best way to experience the unique Balinese kite culture is to attend one or a few of the many kite competitions held during the kite flying season. The kite competition season starts with Bali Kite Championships (which is the biggest of the competitions) in the beginning of July. The schedule for the competition season is usually released in March/April. See under menu item Kite Competitions.
Although the exact competition schedule is published fairly late for planning  a trip for the same year, it is safe to plan a trip a year ahead since the competition season is June/July – October. The size of the different competitions may vary, but even a 'small' competition has hundreds of competitors and often around a thousand kites, and is totally overwhelming for newcomer. And as Bali is far away from most places it is recommended to plan to attend at least two consecutive competitions and spend the days in between with other beautiful experiences in the island of Bali.
BaKCEx is your gateway to Balinese Kite Culture!
Register for BaKCEx using the form under menu item Join BaKCEx.