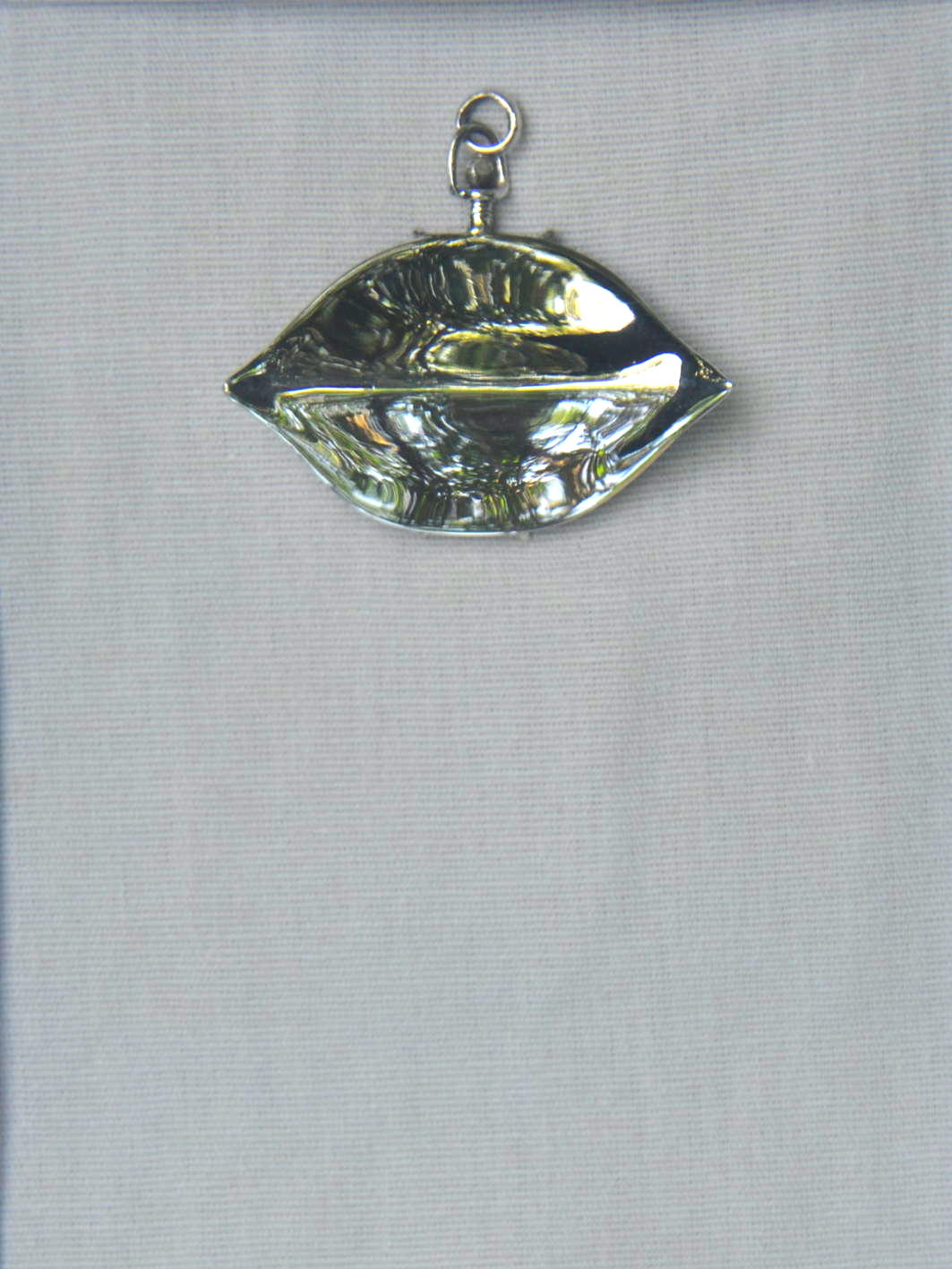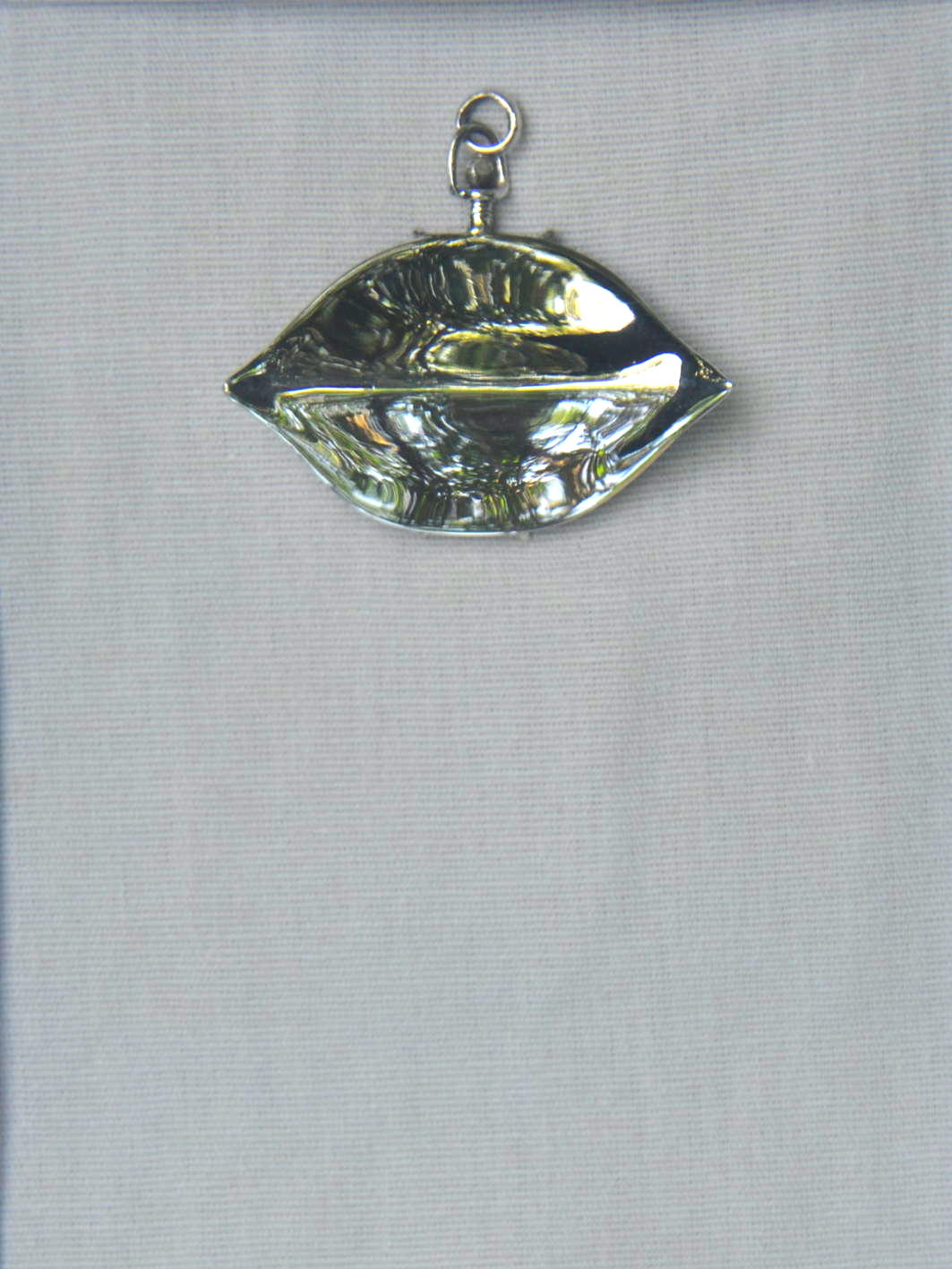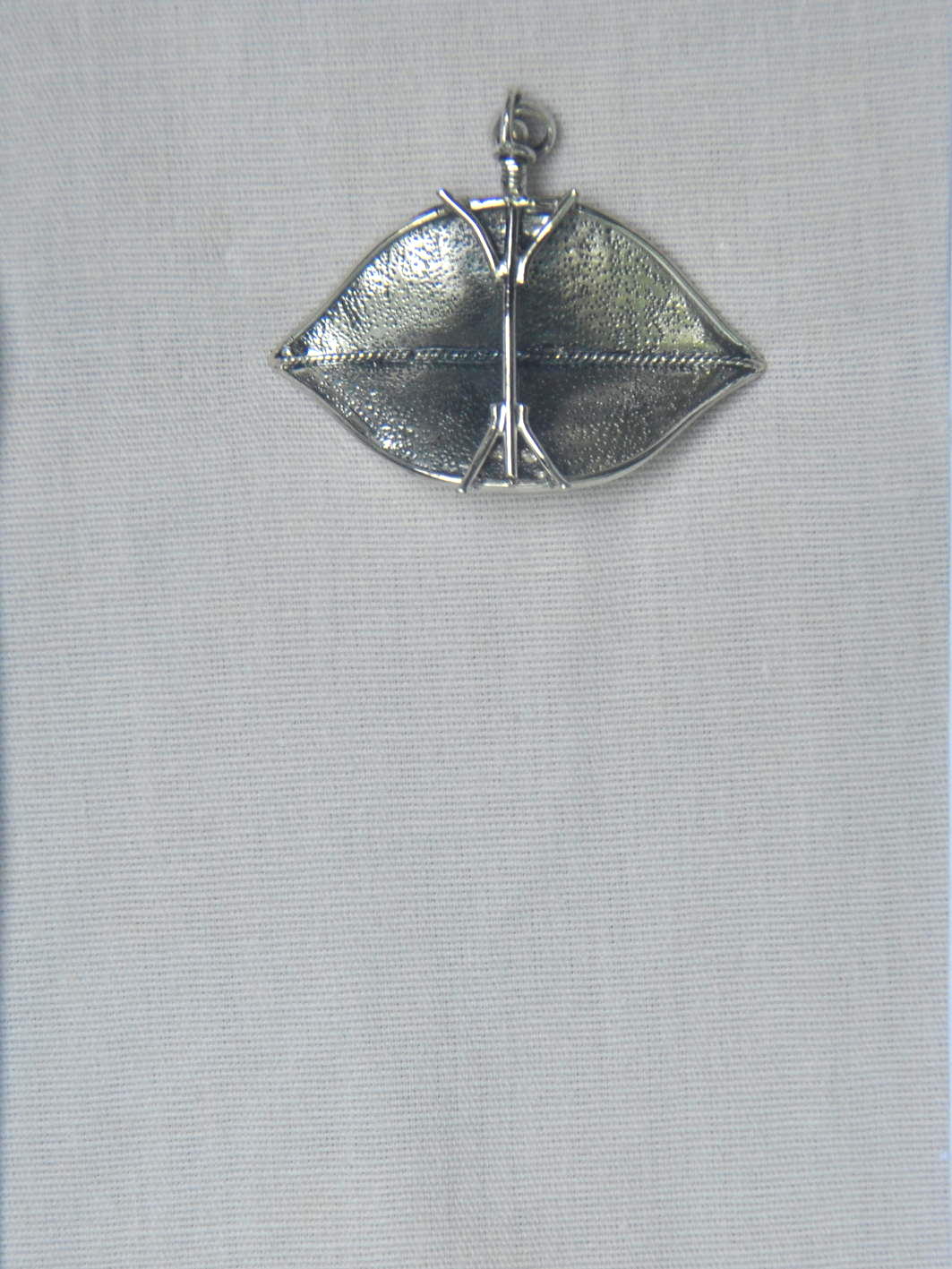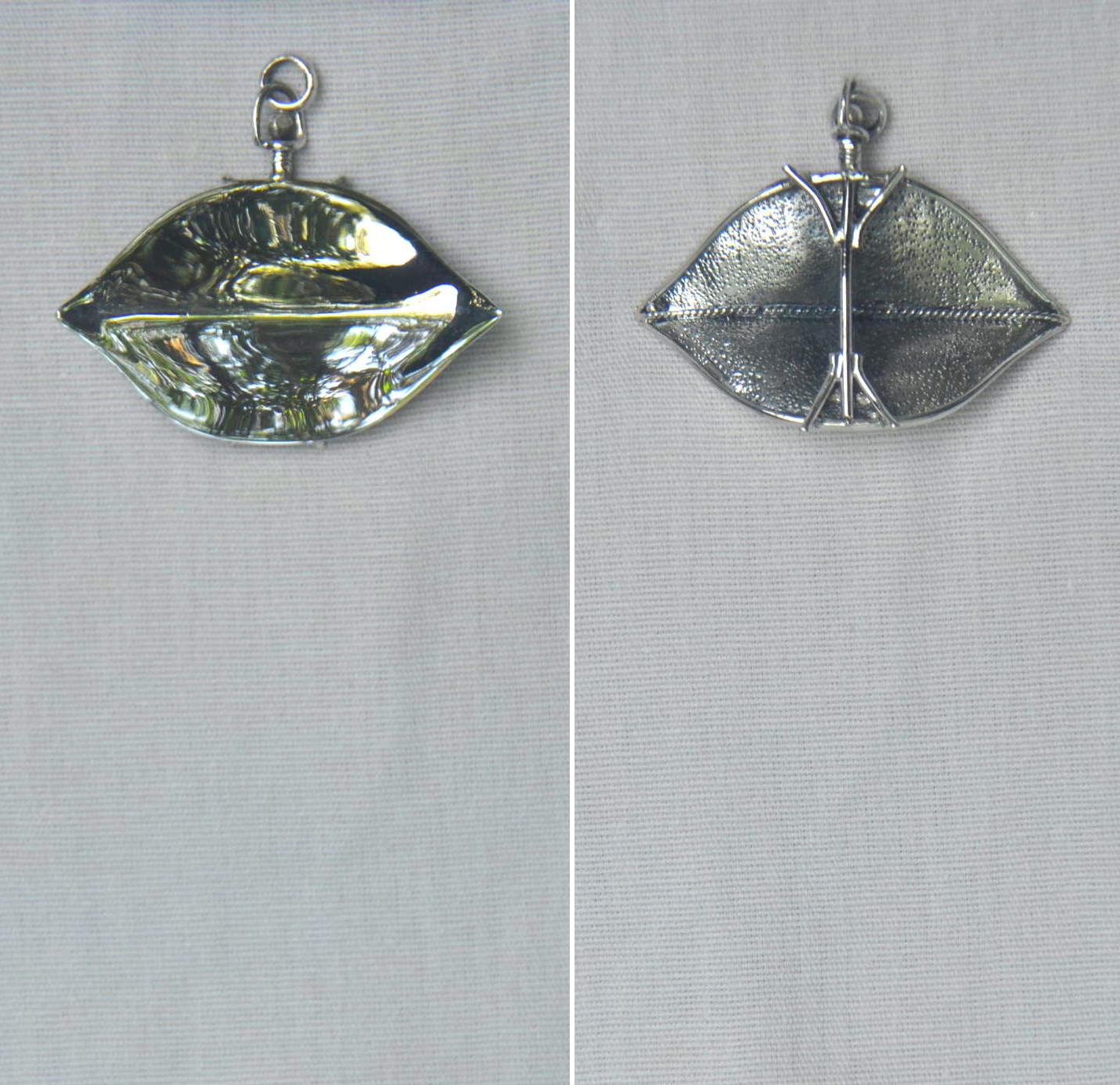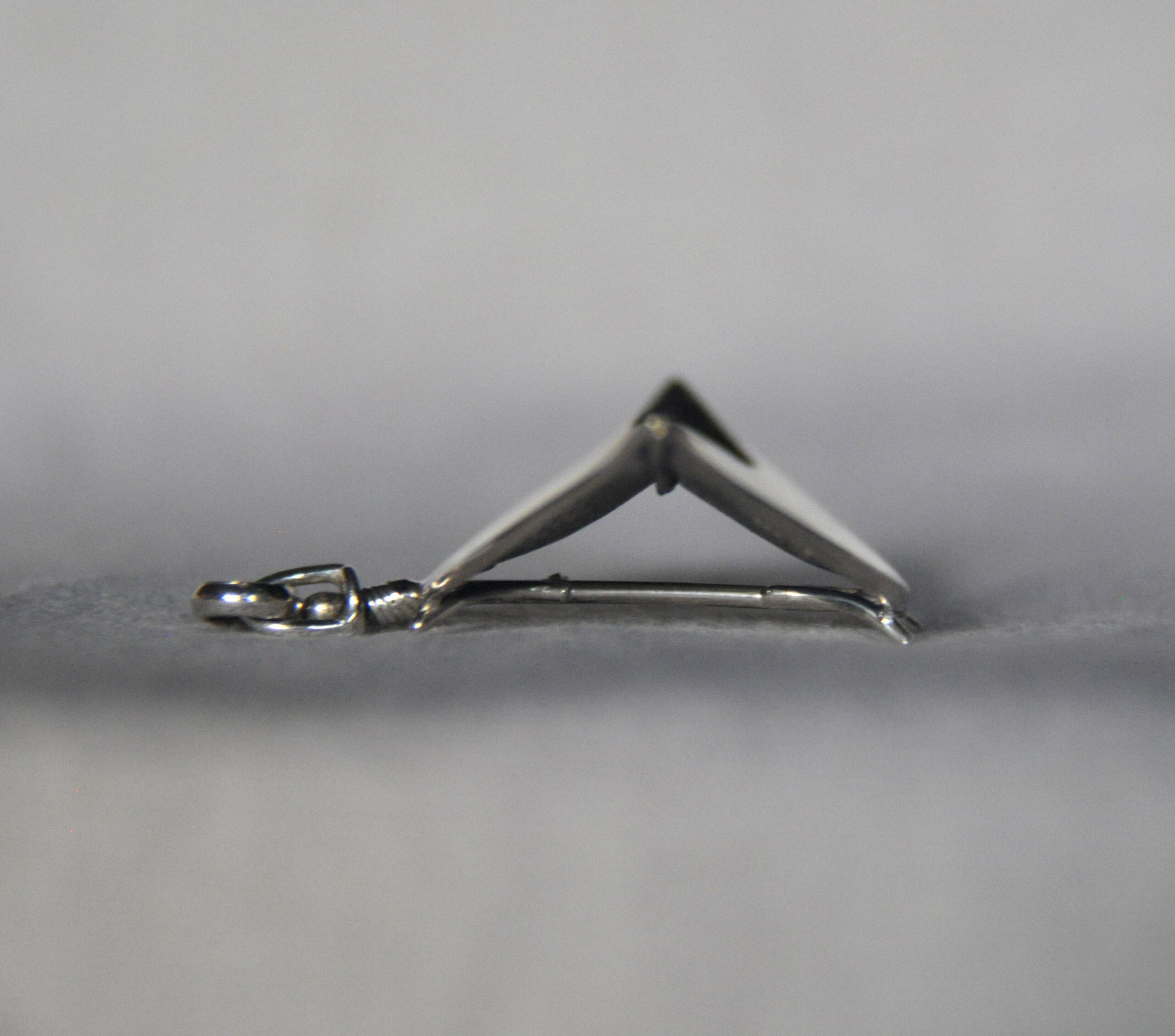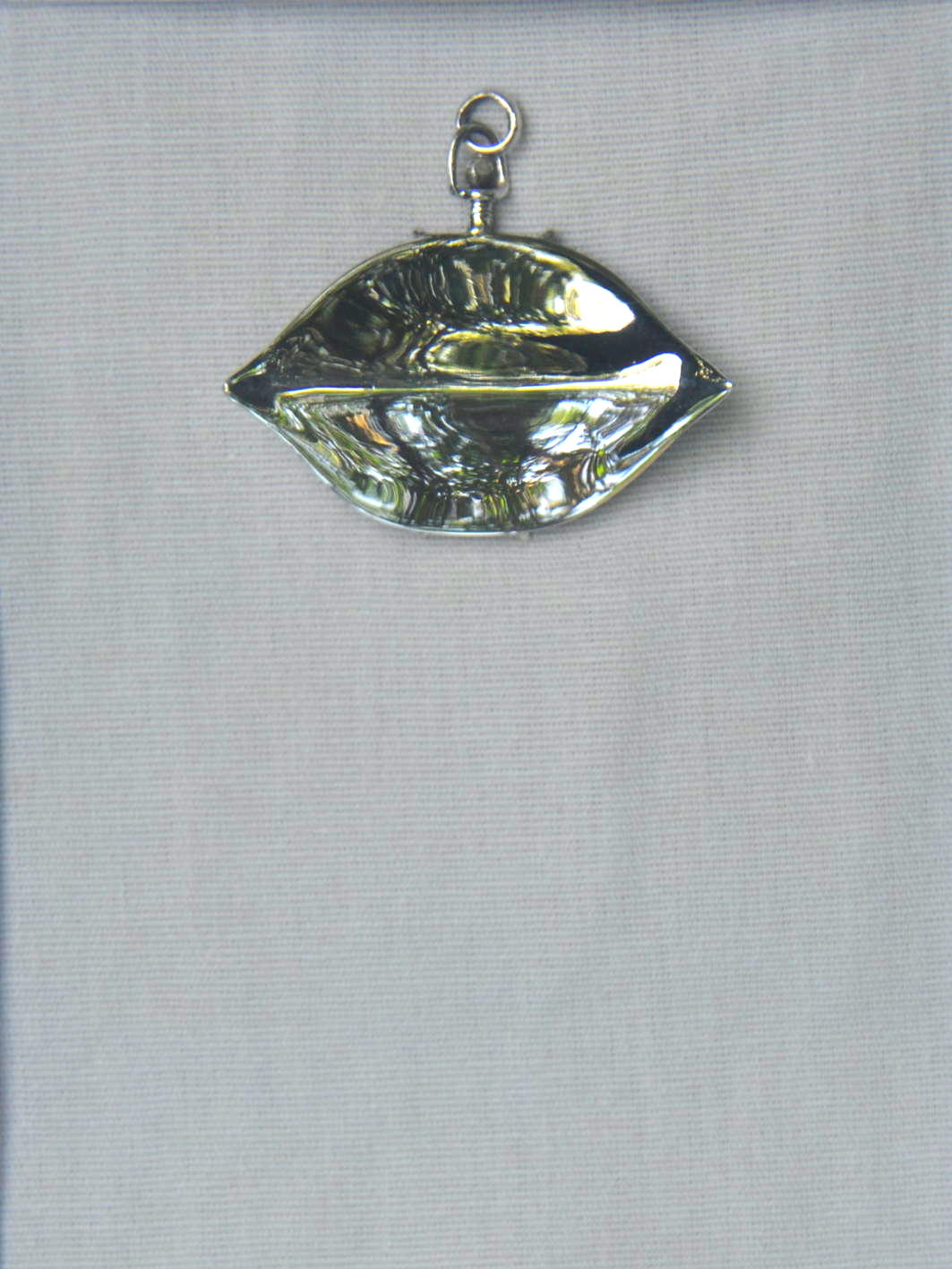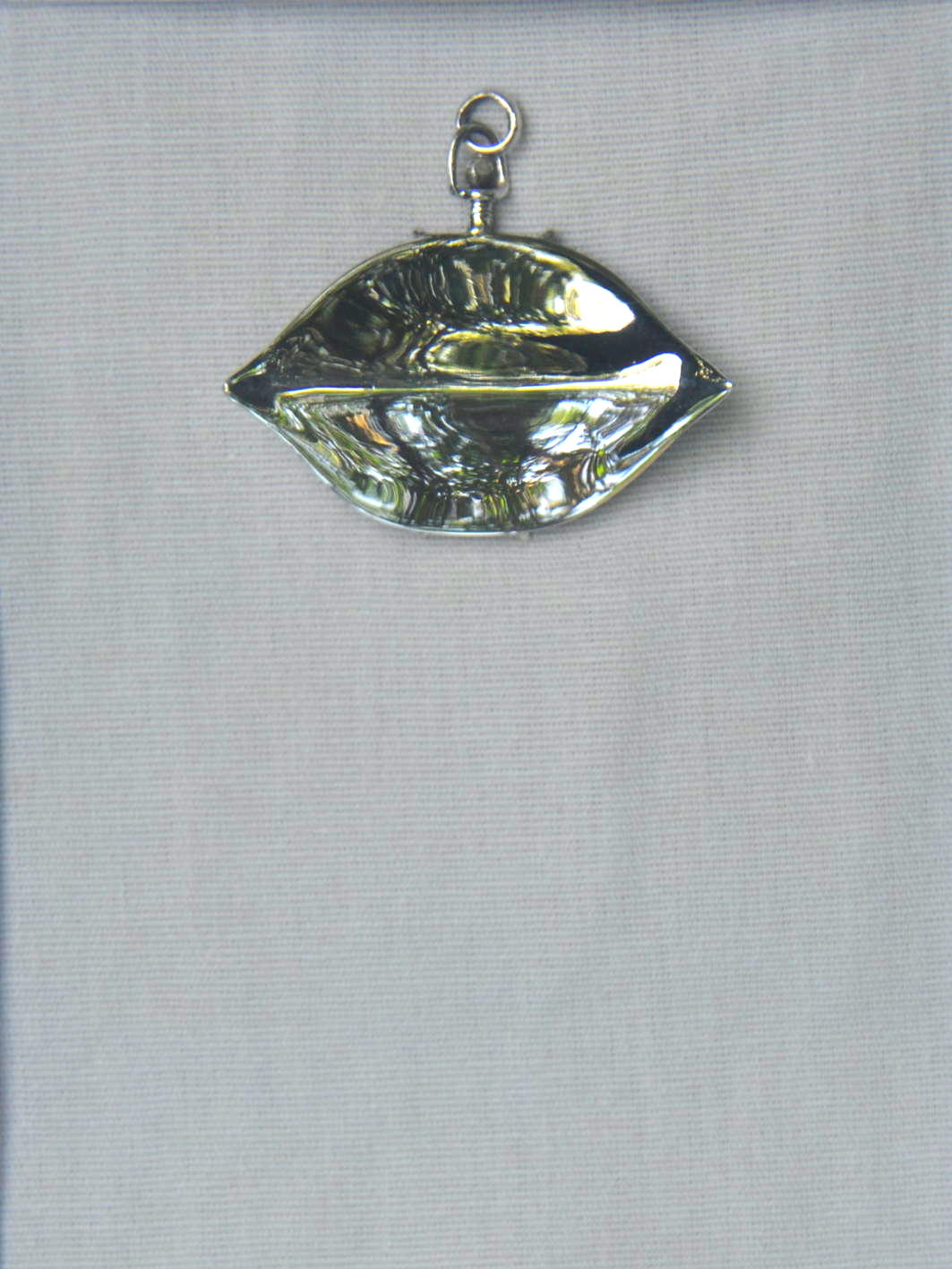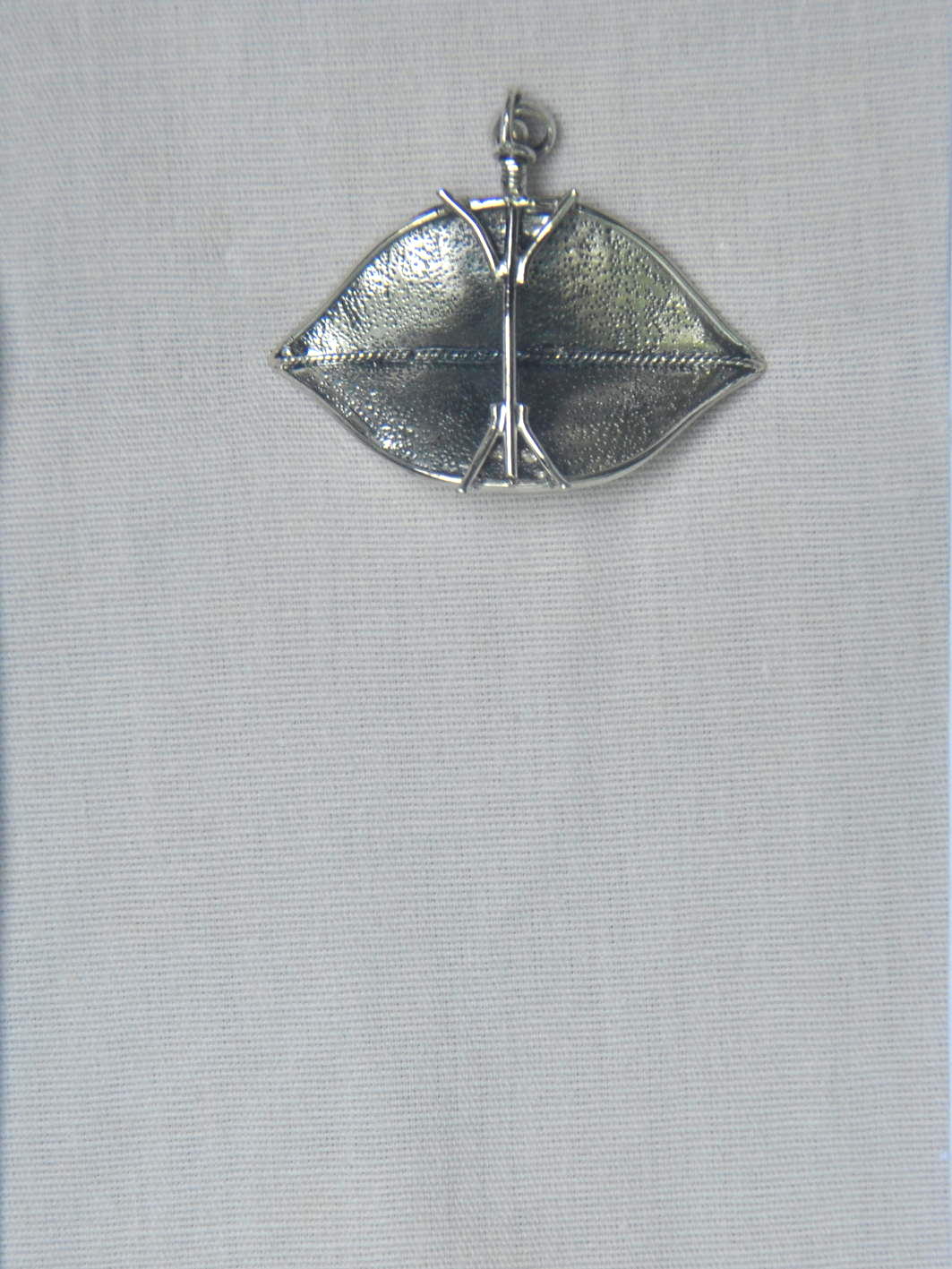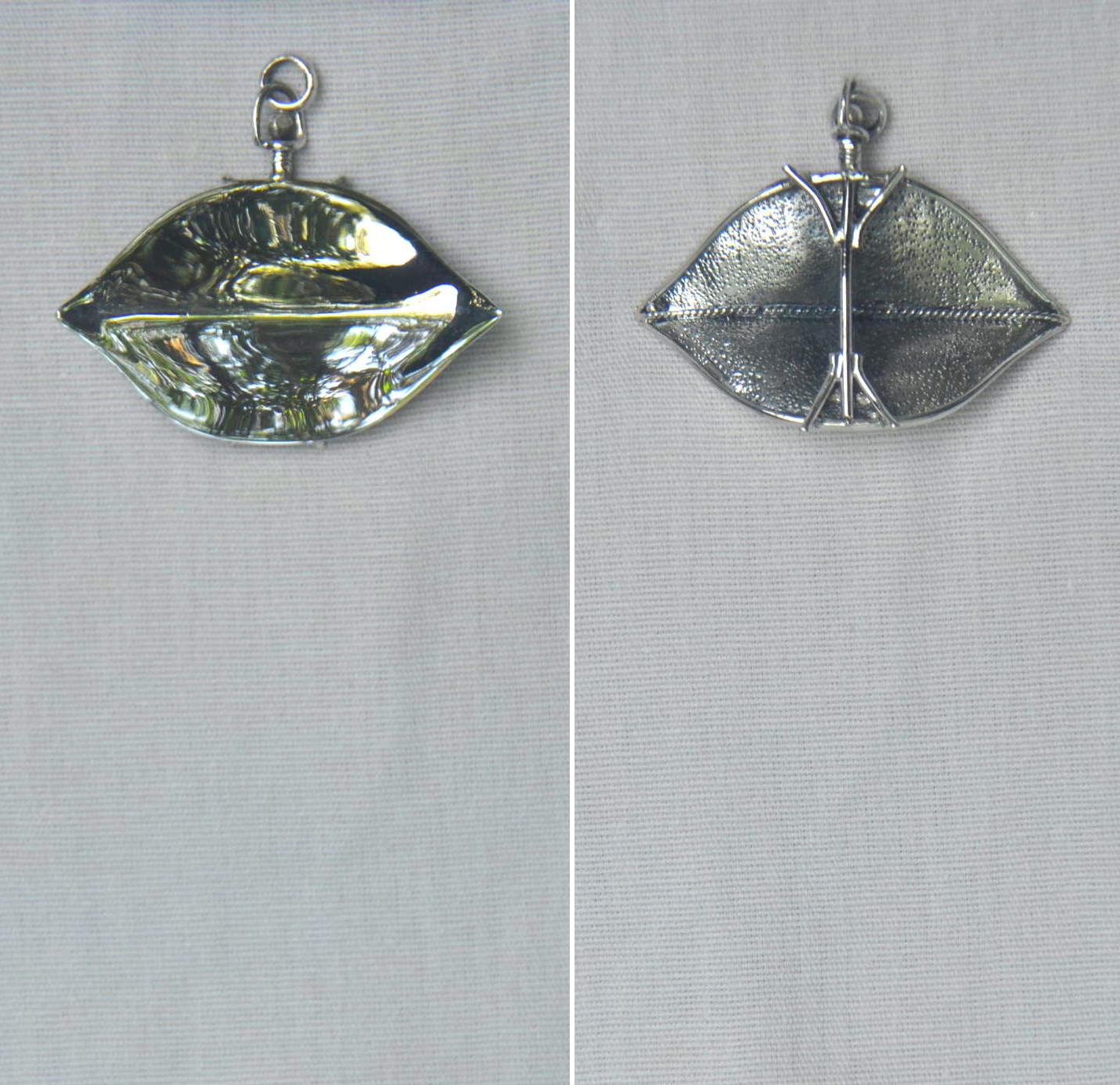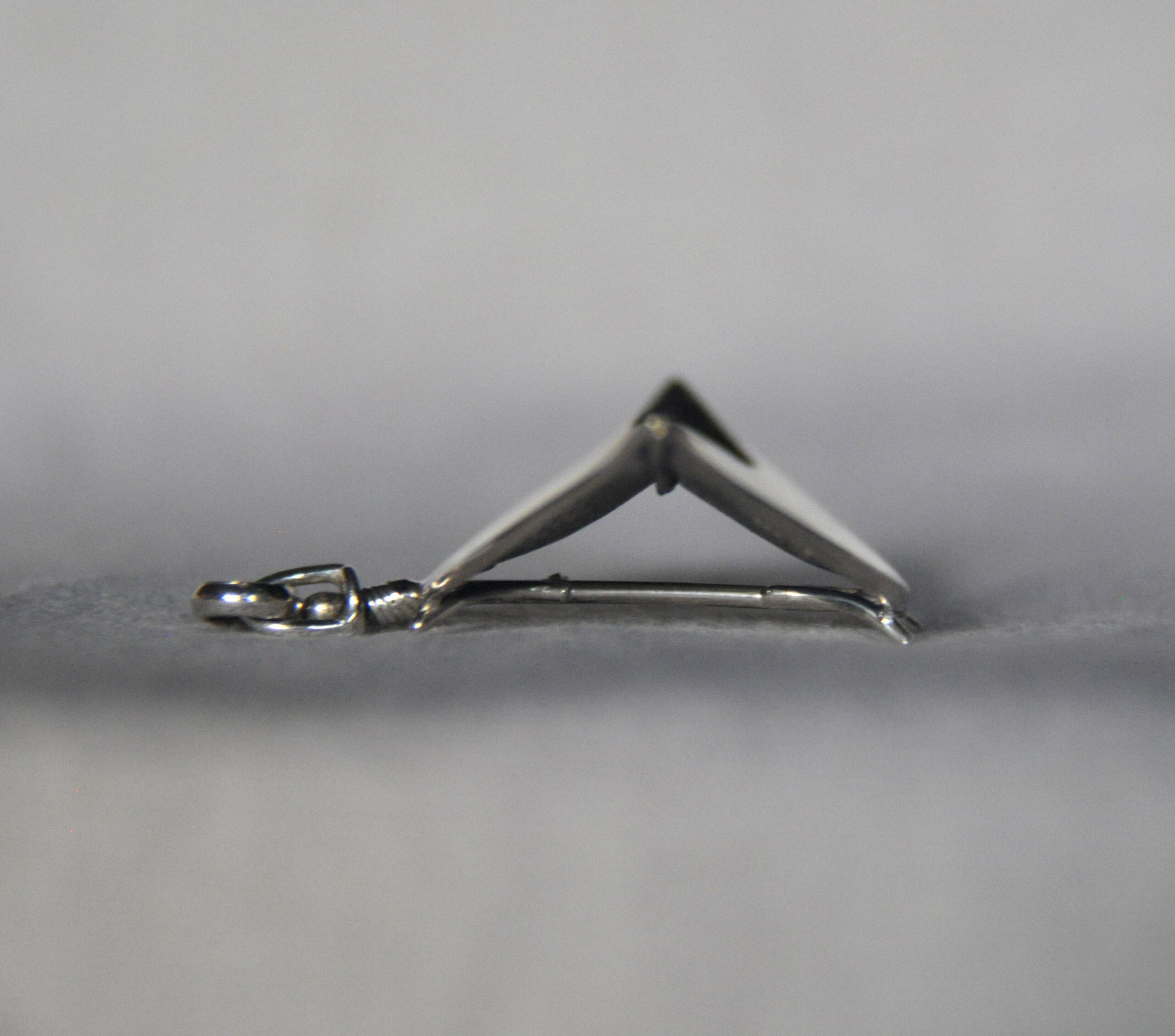 Silver Pecukan Pendant with swivel eye.
The Pecukan pendants mimic a miniature Pecukan with top side and bottom side quite different. To let the pendant rotate swiftly and show either side at random the pendant has a swivel eye.
Size: 45 x 35 mm.
Weight: 7.4 grams.
Material: 925 silver.
Neck chain not included.