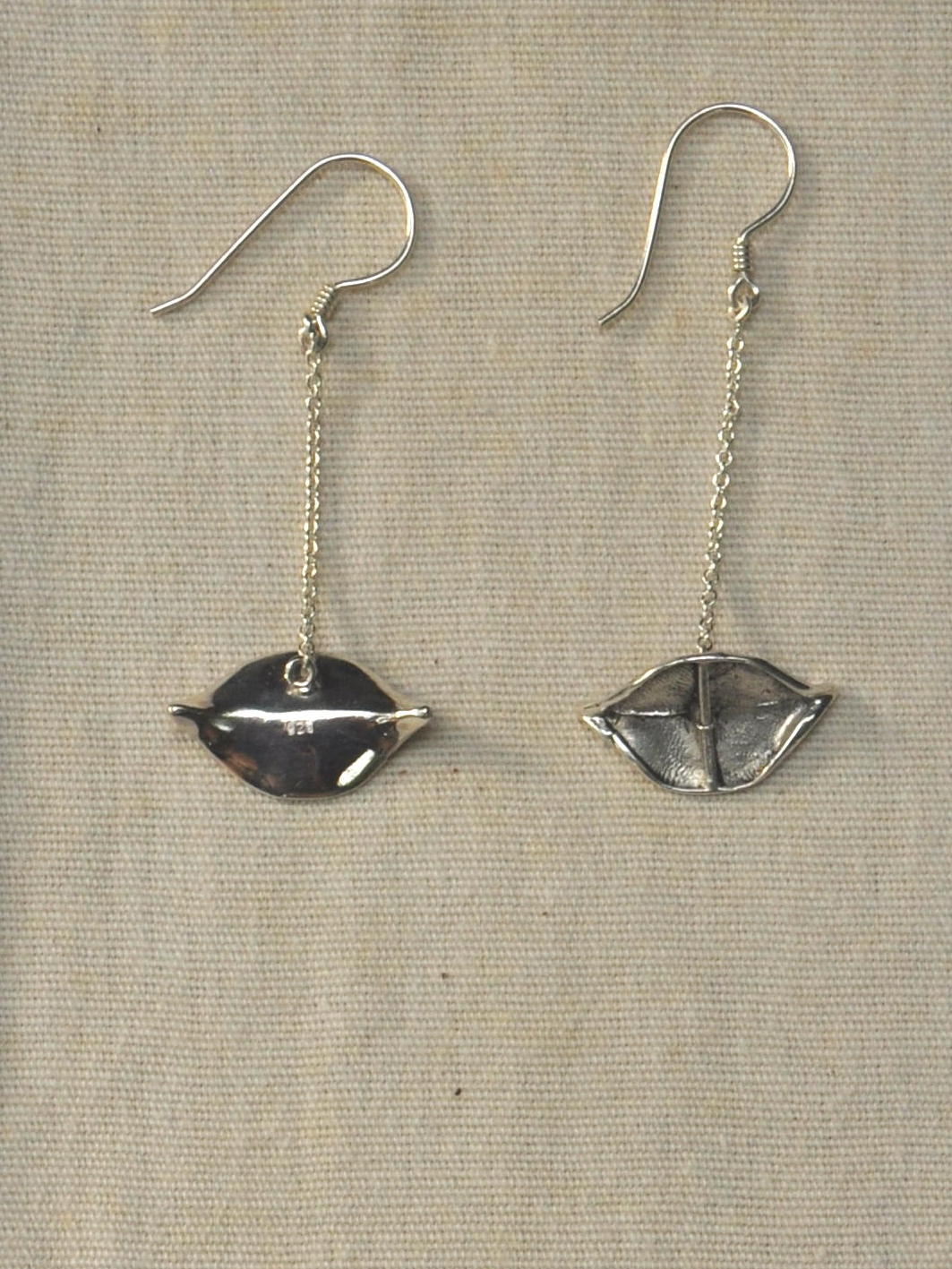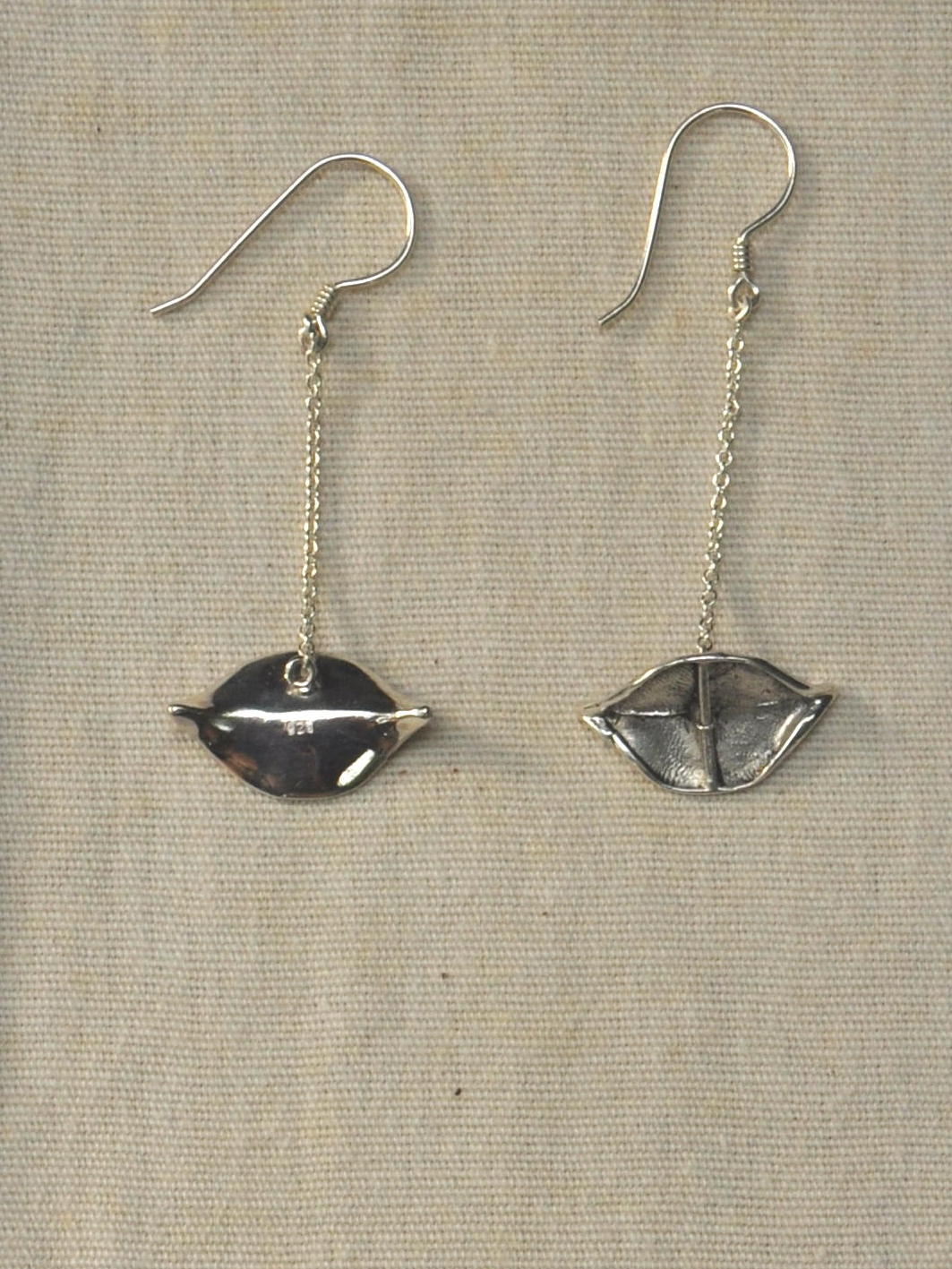 Pecukan Earrings - Pair.
The Pecukan earring is a 3D realisation of a Pecukan kite, where the top and the bottom are different. The chain is fixed on the top in a balanced way so the kite "flies" in approximately the same angle as the real kite.
Size:  12 x 20 mm + hook and chain 40 mm.
Weight: 3.4 grams (the pair).
Material: 925 silver