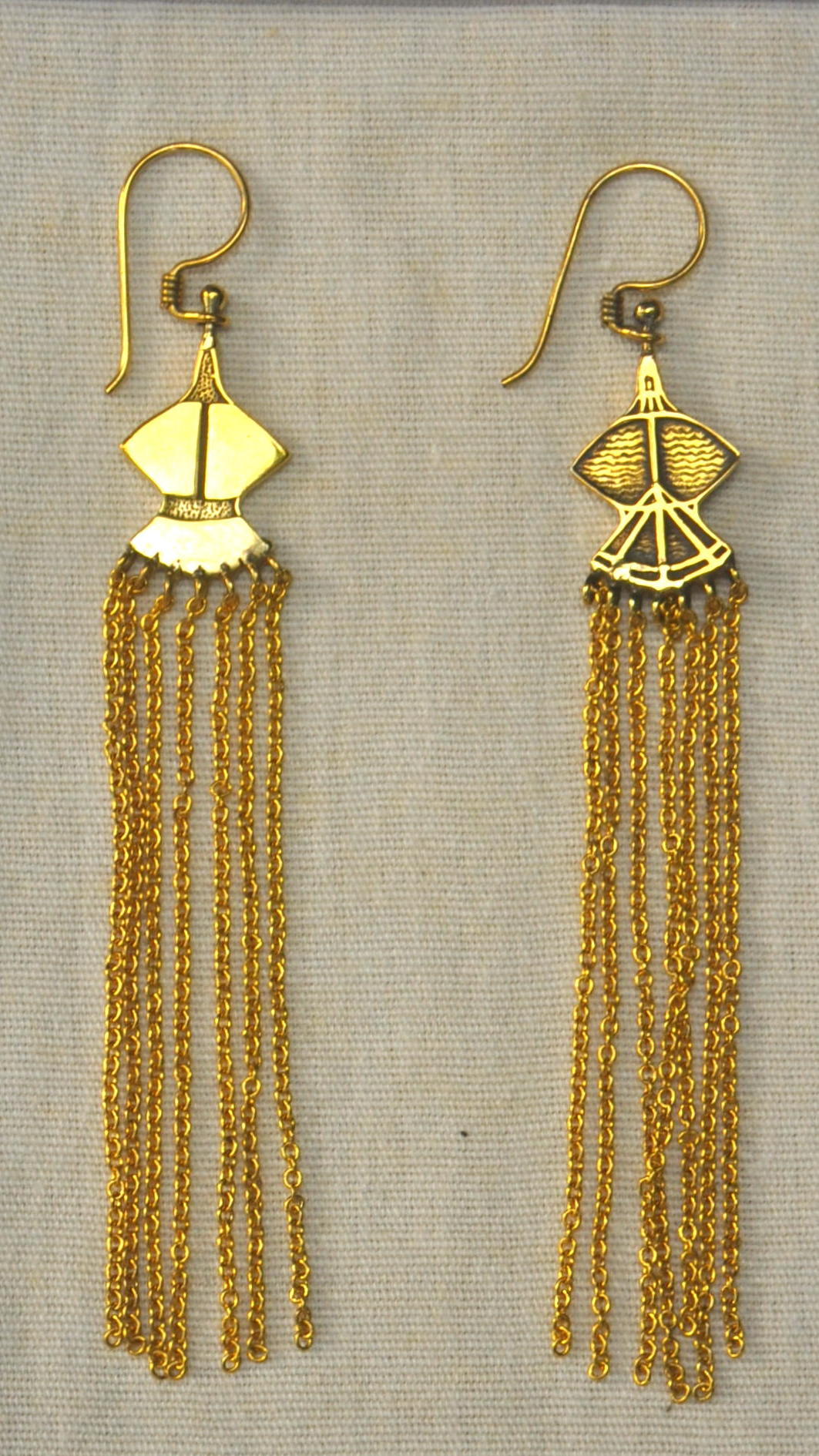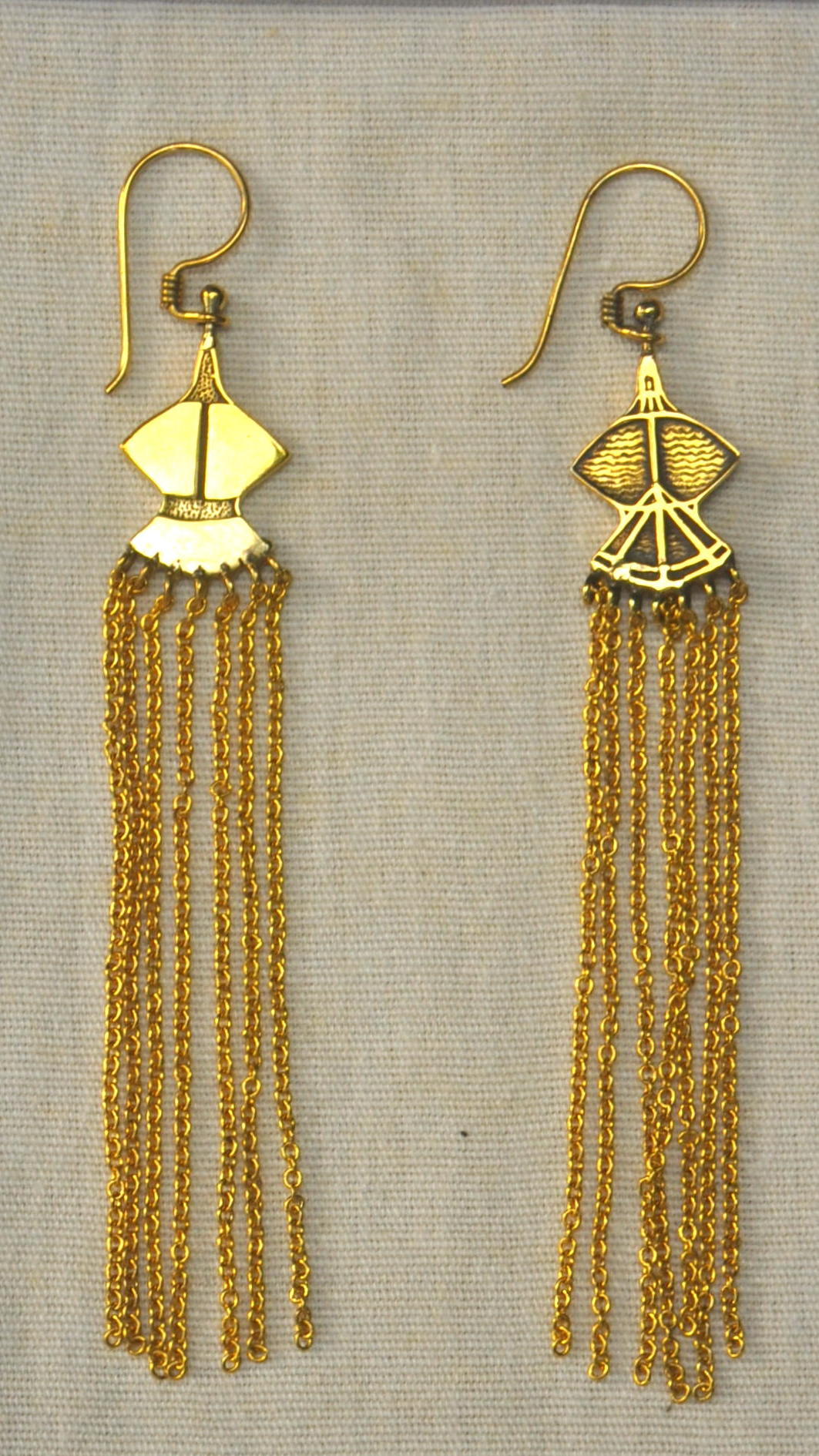 Janggan earring pair with swivel hook.
The front and the back of each earring are different, showing the actual  sides of a Janggan kite. The backside shows the bamboo structure. The swivel hook allows each earring to rotate freely and show any side at random.
Size: 80 mm + hook 10 mm.
Weight: 6.6 grams.
Material: Brass.